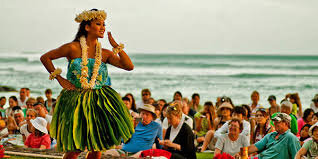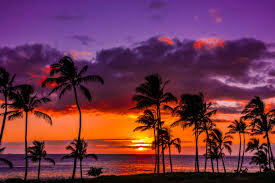 Capture the Hawaiian Sunset at the Wyndham Bali Hai Villas
Imagine arriving at a cozy, private resort and spa in Hawaii. The sun is shining, and upon your first deep breath of fresh tropical air; your entire body starts to relax—perhaps for the first time in months…
This year, our Transformational Wellness Retreat will be held in Wyndham Bali Hai Villas in Princeville, HI, on the island of Kauai. Our activity-filled schedule focuses on increasing your strength, stamina, and flexibility. You will be inspired, motivated, and supported. You will gain more energy and drive to go after your goals. Our goal is to achieve vibrant, optimal health in mind, body, soul, and spirit. You will have increased confidence. Tools will be provided to help eliminate unhealthy habits and replace them with healthy, successful habits. You will learn to effectively release and re-pattern your stress pattern. You will gain insight on how to balance your hormones, lose weight, and increase your energy. There will be times for meditations and healing using different techniques. There will be time for relaxation and fun together with other like-minded people with same goals and vision. There will be time to enjoy the Hawaiian beaches, spas, and sunsets, and have moments together and times for solitude. A healthy balance of fun, pleasure, and growth to be shared together.
Retreat Schedule:
Day 1: Thursday/Arrival
4:00-6:00pm: Arrive in Hawaii and check in at resort
6:00-7:30pm: Dinner
7:30-9:00pm: Opening circle and meeting together
Day 2: Friday
8:00-9:30am: Breakfast
9:30-10:30am: Meditation
10:30-12:00pm: Workshop
12:00-6:00pm: Lunch + Free time + Relaxation + Excursions on own
6:30-8:00pm: Dinner
After 8pm: Free time
Day 3: Saturday
9:00-10:30am: Breakfast
10:30-11:30am: Meditation
11:30-2:00pm: Workshop
2:00-6:00pm: Lunch (on your own) + Free time + Relaxation + Excursion
6:00-11:00pm: Dinner with Hawaiian Luau for all (exact time for reservation still pending)
Day 4: Sunday- Depart
8:00-9:00am: Breakfast
9:00-10:00am: Sharing
10:00-12:00pm: Check-out of resort/Departure
**Please note, schedule is subject to slight changes if needed.
This incredible retreat includes:
4 Days stay in Beautiful Hawaii at the Wyndham Bali Hai Villas

optional yoga

Dinner Thursday night, Friday breakfast, lunch, Saturday breakfast, dinner at Luau, Sunday breakfast

Saturday night Hawaiian Luau with a meal and 2 cocktails

Daily personal development workshops

Meditations

All Books & Materials

Transformational Life & Coaching for breakthrough results in all areas of mind, body, soul, and spirit with added expertise of combining holistic and Western medicine

On-site amenities of the beach, pool, exercise rooms, spa treatments, and excursions on own
Not Included:
Airfare, transportation to/from resort, extra excursions, spa treatments
If you are interested, please provide your information in the form below. We will schedule a complimentary 1:1 conversation to discuss this opportunity fully, explore if it's a good fit, and answer any & all questions you may have. This retreat is limited for a small group of 12 people. Space is limited and it will sell out. If you have any questions, please call (718) 980-6103.
Deadline is Monday December 16, 2019 to receive payment in full.